Terrace UMC Theatreworks
Invite your friends and join this fun, loving, faith-based community nestled in one of the Memorial Villages!
Gain Theatrical experience and learn from a Tommy Tune nominated and award winning director!
Come be a part of one of the remaining true community theatres in Houston!
Follow us on Facebook and on Instagram @ umcterrace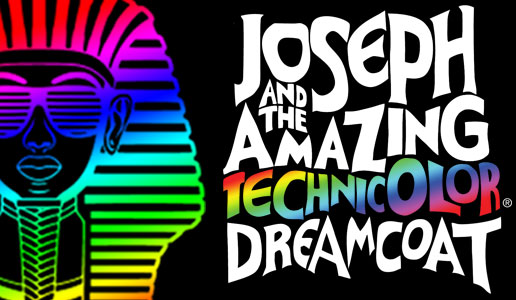 Joseph and the Amazing Technicolor Dreamcoat
Director: Bobby Linhart
Music Director: Adam Stout
Choregrapher: Stephanie Linhart
Book Now
Click the date and time for the Show you want to purchase tickets for.
SHOW DATES:
Friday - May 3rd 7 pm
Saturday - May 4th 2pm
Saturday - May 4th 7pm
Sunday - May 5th 2pm
Kidz Theatre and Acting Up! Classes
If your child(ren) are in the musical, they will need to register for either Kidz Theatre (Grades K-3) or Acting Up (Grades 4-8). In addition to Joseph and the Amazing Technicolor Dreamcoat, these two groups have the option to attend weekly hour-long acting classes/workshops (see times below). Classes begin Sunday, February 10 in the Fellowship Center. You can register at this first session or save your spot by contacting Lavena Linhart slinhart@terraceumc.org.
Kidz Theatre = Grades K-3 @ 5-6pm in TUMC Fellowship Center
Acting Up! = Grades 4-8 @ 4-5pm in TUMC Fellowship Center
Please click on Link to download registration form for the 2019 Musical